Id Converter
A lightweight Salesforce application for converting 15 character record Ids to their 18 character equivalent. It's Free too!
Live Preview
Install Now!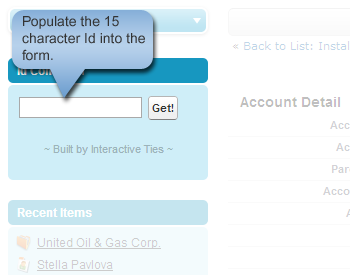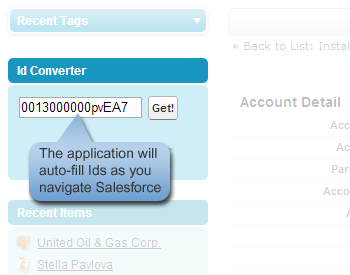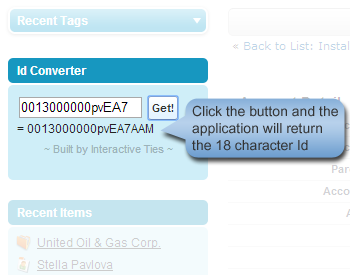 863
11 August 2011
v1.3.0
100% Native
Application Details
Sometimes Salesforce administrators or developers need the 18 character record Id instead of the standard 15 character Id. This lightweight application allows you to quickly convert any 15 character Id to the full 18 characters. And it's FREE!
User Guide
Installation Guide
Live Preview
Install Now!
---
Application Highlights
Installs in a matter of minutes.
Automatically grabs the record Id as you navigate Salesforce.
Easy to use.
Simple to use and understand.
Makes day-to-day admin activities that much easier.
Did we tell you it's free?
Salesforce Editions:

Unlimited
Enterprise
Developer
Force.com
Performance
Professional
Group